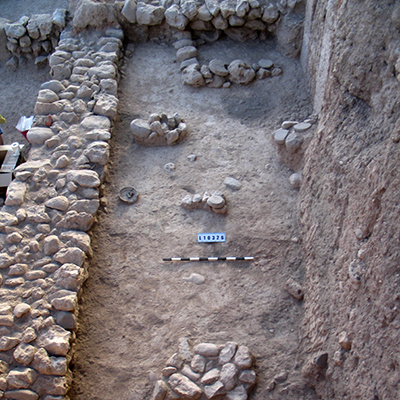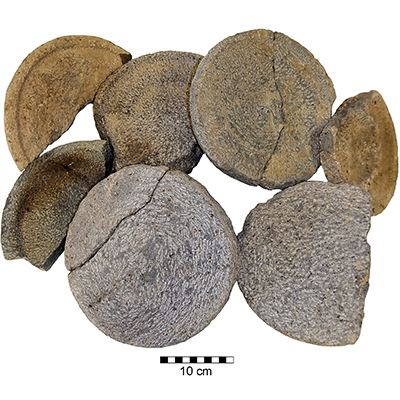 Hazor
Hazor is a Bronze and Iron Age site located in the northern Galilee. Extensive excavations revealed an Iron Age basalt vessel workshop. Within the workshop, alongside production debris, numerous unfinished vessel in various stages of productions were recovered. Geochemical analysis of these preforms indicates that the majority were formed from one specific basalt source, suggesting that the workshop utilized a specific quarry. In addition, from the wider site area, grinding stones, vessels, mortars, pestles and other implements were identified.
Relevant publications:
Ebeling, J. and Rosenberg, D. 2015. A basalt vessel workshop and its products at Iron Age Hazor, Israel. Journal of Field Archaeology 40(6): 665–674.
Gluhak, T., Rosenberg, D., and Ebeling, J. 2016. Raw material variability as archaeological tools: Preliminary results from a geochemical study of the basalt vessel workshop at Iron Age Tel Hazor, Israel. Journal of Lithic Studies 3(3): 169–189.
Rosenberg, D. and Ebeling, J. 2018. Romancing the stones: The Canaanite artistic tradition at Israelite Hazor. Biblical Archaeological Review 44(1): 46–51.