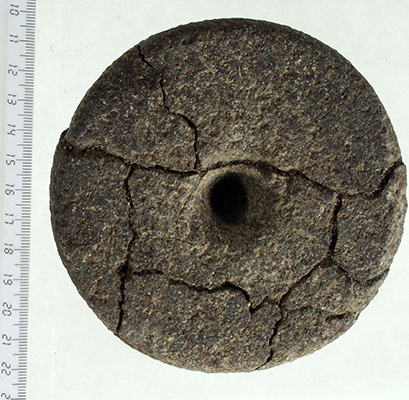 Qiryat Shemona
Qiryat Shemona is a Middle Bronze Age site in the Hula Valley. The groundstone tools assemblage from clear Middle Bronze Age contexts is small, consisting of few grinding stones, an anvil, a hammerstone, a tournette and other unidentified forms. These are made primarily from basalt, which is locally available, with a few additional limestone tools.
Relevant publications:
Rosenberg, D. 2012. Qiryat Shemona groundstone tools assemblage. In: Gadot, Y. and Yasur-Landau, A. (eds.) Qiryat Shemona (S) – Fort and Village in the Hula Valley. Pp. 163–170. Salvage Excavation Reports 7. Publications of the Sonia and Marco Nadler Institute of Archaeology, Tel Aviv University, Tel Aviv.