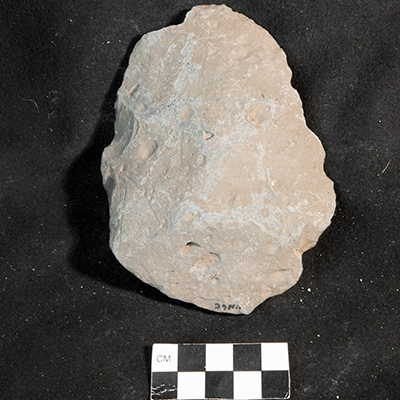 Ma'ayan Baruch
Ma'ayan Baruch is a Lower Paleolithic or Upper Acheulian site located in the Hula Valley. The open air site is notable for its large assemblage of flint symmetrical handaxes. These are paralleled by few basalt handaxes and their production waste. Geochemical analysis was conducted, and the results revealed a deliberate selection of several raw material sources that is not local to the immediate site vicinity.
Related publications:
Rosenberg, D., Shimelmitz, R. Gluhak, T.M., and Assaf, A. 2015. The geochemistry of basalt handaxes from the Lower Palaeolithic site of Ma'ayan Baruch, Israel – A perspective on raw material selection. Archaeometry 57(4): 1–19.