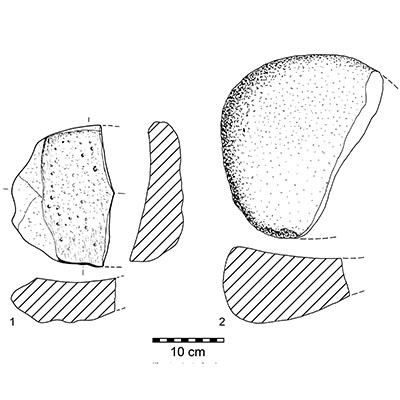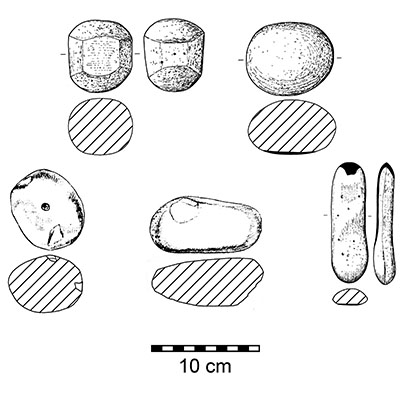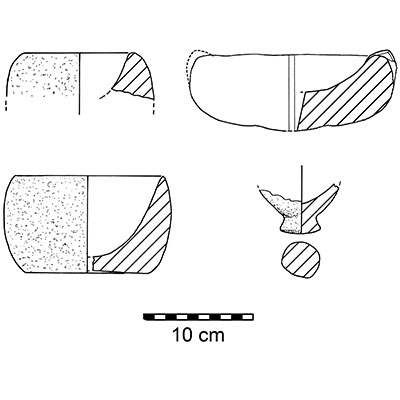 Qidron
Qidron is located in the Shephela, and it one of the sites that marks the southernmost reaches of the Wadi Rabah culture. Excavations identified several large pits. The groundstone tools assemblage is promised primarily of grinding tools and vessels. These are produced from limestone, which is local to the region. Several more symbolic or prestige items were also identified include pendants and bracelets.
Relevant publications:
Rosenberg, D., van den Brink, E.C.M., Shimelmitz, R., Nativ, A., Mienis, H.K., Shamir, O., Chasan, R., and Shooval, T. 2017. Journal of the Israel Prehistoric Society 47: 33–147.