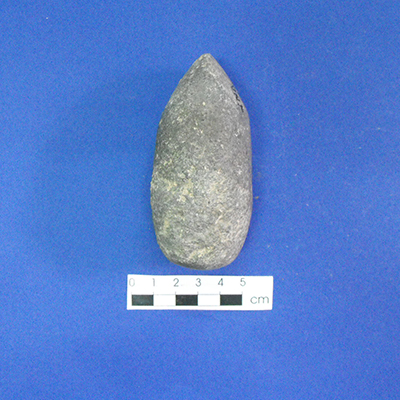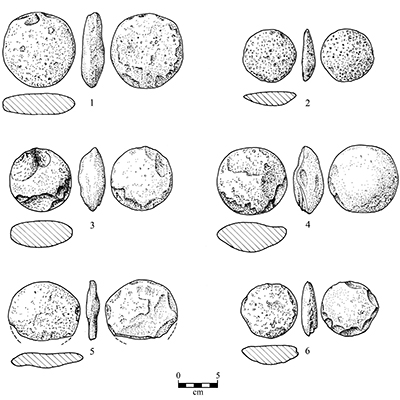 Hamadiya
Hamadiya is a settlement site located in the central Jordan Valley. The excavations uncovered no clear architectural remains; several hearths and pits however were identified. The small ground stone tools assemblage includes primarily limestone vessels and basalt flaked discs, with lesser amounts of grinding tools, bowlets, pestles, bifacial tools and perforated items.
Relevant publications:
Garfinkel, Y., Goldman, T., Rosenberg, D., Eirikh-Rose, A. and Matskevich, Z. 2017. Hamadiya in the central Jordan Valley: A Yarmukian Pottery Neolithic site (1964). In A. Gopher, R. Gophna, R. Eyal and Y. Paz. (eds.), Jacob Kaplan's excavations of Protohistoric Sites 1950s–1980s, pp. 455–502. Winona Lake: Eisenbrauns.