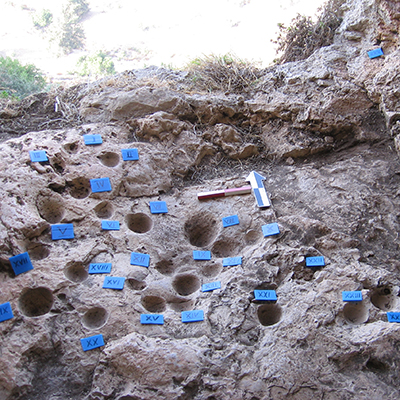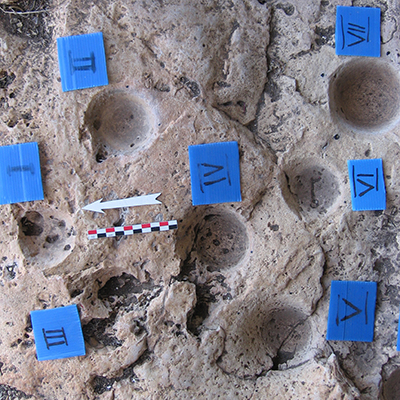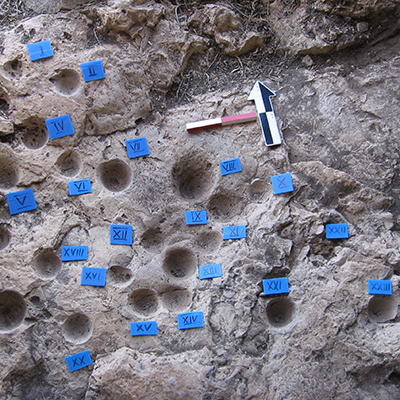 Ornit Cave
Ornit Cave is located in the Carmel Mountains. Within the cave, over 50 bedrock mortars and cupmarks were identified, and although no clear association of these with cultural deposits were noted, there overall morphometric properties suggest that they should probably ascribed to the Pre-Pottery Neolithic A.
Relevant publications:
Rosenberg, D., and Nadel, D. 2011. Characterization and distribution of bedrock features at Ornit Cave, Mt. Carmel, Israel. Journal of the Israel Prehistoric Society 41: 37–69.