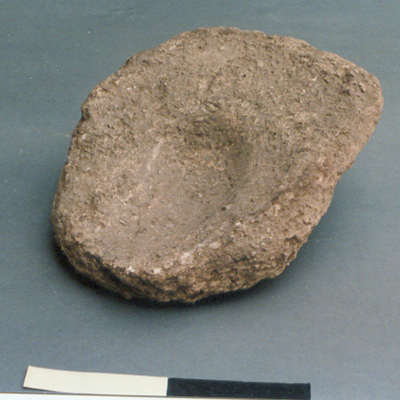 Gilgal
The Gilgal sites are located in the Jordan Valley several kilometers from Jericho. Gilgal I is a small settlement with several ovular stone structures. A large ground stone tool assemblage was recovered, including mainly tools for pounding and grinding. Among, these, there is a high number of pestles and upper grinding stones as well as grooved stones.
Relevant publications:
Rosenberg, D. and Gopher, A. 2010. Food processing tools and other groundstone implements from Gilgal I and Gilgal III. In O. Bar-Yosef, N. Goring-Morris, and A. Gopher (eds.), Gilgal. Early Neolithic Occupations in the Lower Jordan Valley: The Excavations of Tamar Noy, pp. 139–175. Oxford: Oxbow Books.