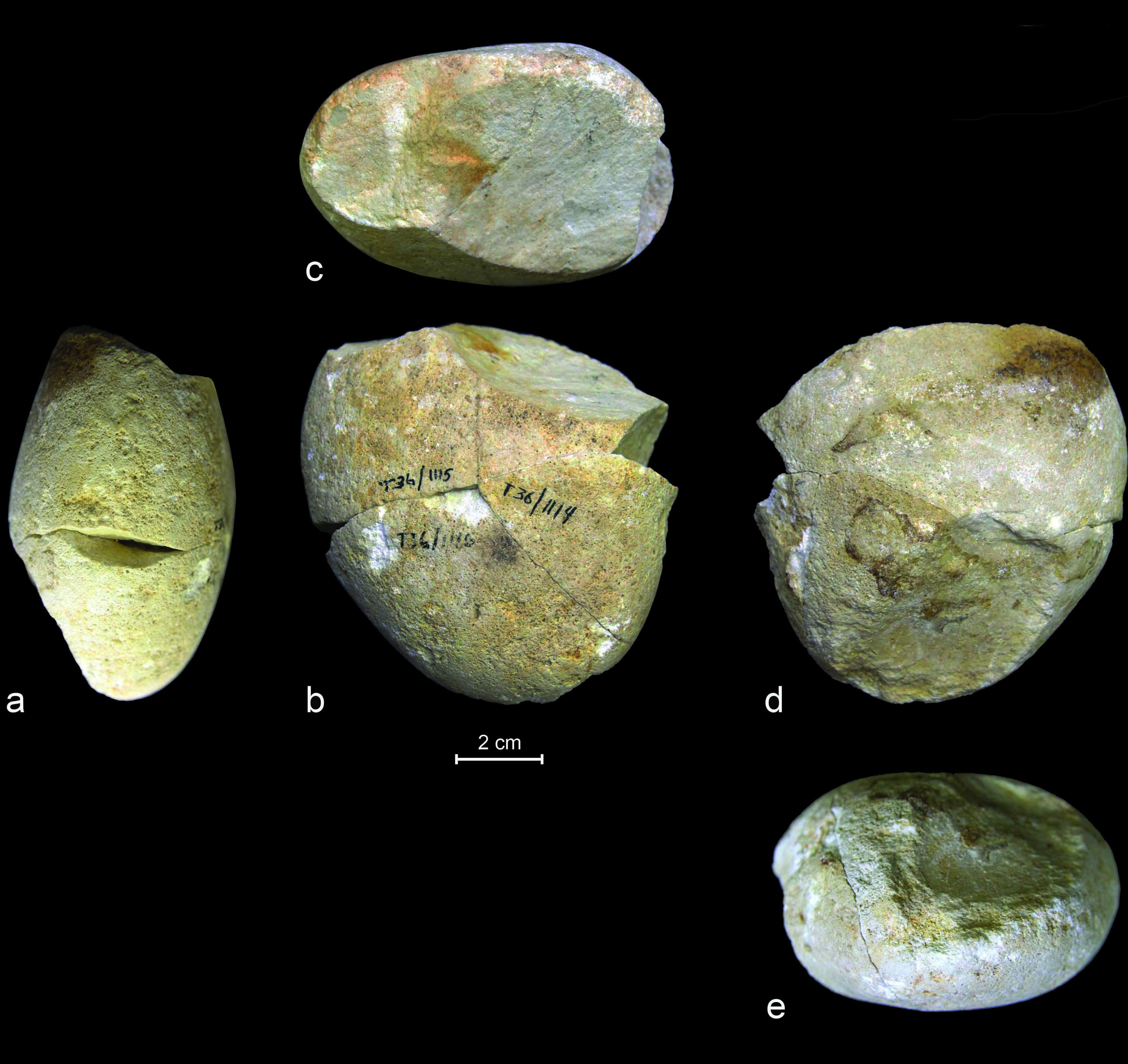 Tabun Cave
Tabun Cave is located in the Carmel Mountains and is renowned for its extensive stratigraphic occupation sequence. The site is part of the UNESCO World Heritage Site of Nahal Me'arot. The site documents ca. 500,000 sequence of hominin activity. While renewed excavations have uncovered additional ad hoc stone tools, so far, the only published example stems from A. Jelinek's excavations. This dolomite cobble underwent use-wear analysis, and the results show some of the earliest evidence for abrading.

Relevant publications:
Shimelmitz, R., Groman-Yaroslavski, I., Weinstein-Evron, M., and Rosenberg, D. 2021. A Middle Pleistocene abrading tool from Tabun Cave, Israel: A search for the roots of abrading technology in human evolution. Journal of Human Evolution 150: 102909.